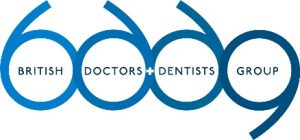 British Doctors & Dentists Group Meetings
Regular BDDG meetings will have been cancelled due to the current restrictions.
A number of BDDG Groups are hosting online video meetings as an alternative.
Contact your local BDDG Secretary for details of local arrangements, check the
Members'Only Section for details of online meetings  or  email the BDDG
National Secretary on natsecretary@bddg.org for details.
For information about the BDDG Families Group, and details about meetings of the
Families Group, call Rory O. at 07725 972866 or email
familiesgroupnational@bddg.org
Recordings from Conventions and presentations from the Academic Days are available in the Members' Only Section!
General Information about the British Doctors & Dentists Group is on the 'About Page' on this website!