Dr Ian Joiner died on Thursday, 11 April 2019.
Ian's funeral will be on Tuesday, 14 May at 11.00 at  St Michael the Archangel (C of E) Church, Aldershot, Hampshire, GU11 3SS.
Refreshments will be available in the Reception Room at Aldershot Football ground at 12.30. 
Ian was an 'oldtimer' in BDDG and helped many colleagues into recovery.
For further information, contact Richard P. (secretarylondon@bddg-london.org),
Catherine D. (c2dent@aol.com) or Mark W. (natsecretary@bddg.org).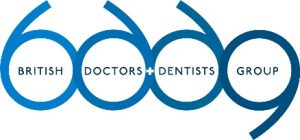 The BDDG Annual Convention will be held in
The Bull Hotel, Oxford Road, Gerrards Cross, Buckinghamshire, SL9 7PA, UK.
Wednesday 02 October to 06 October 2019.
This Convention marks a return to Gerrards Cross, the location of the first BDDG Convention in 1975!
Full details, Booking Forms are be available at BDDG Annual Convention- 2019
and in the Members's Only Section.
The Programme will be available on this website at
BDDG Annual Convention- 2019 as soon it is available.
In the meantime, put a note into your diary for October ….. we hope to see you at Gerrards Cross!
Recordings from Conventions and presentations from the Academic Days are available in the Members' Only Section!
General Information about the British Doctors & Dentists Group on the 'About Page' on this website!