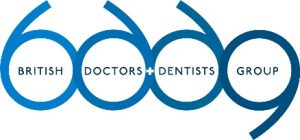 A number of BDDG Groups are now running face-to-face meetings whilst other Groups continue with Online Video Meetings.
Contact your local BDDG Secretary for details of local arrangements, check the Members Only Section for details of online meetings  or  email the BDDG National Secretary on natsecretary@bddg.org for details.
For information about the BDDG Family Members Group, and details about meetings of the Families Group, call Rory O. at 07725 972866 or email familiesgroupnational@bddg.org
………………………………………………………………………………………………………………………………
BDDG Annual Convention – 2022
Mercure Exeter Southgate Hotel, Southerhay East, Exeter EX1 1QF
Wednesday, 5 October – Sunday, 9 October 2022
Convention Theme – 'There Is A Solution!
This will be our first face-to-face Convention since 2019!
Come and join us …. rekindle old friendships and make new friends in recovery!
Registration & Booking Forms are available at BDDG Annual Convention – 2022
Online Registration / Booking Forms are available in the BDDG Members' Only or the BDDG Family Group Members' Only sections.
…………………………………………………………………………………………………………………
Recordings from Conventions and presentations from the Academic Days are available in the Members' Only Section!
General Information about the British Doctors & Dentists Group is on the 'About Page' on this website!