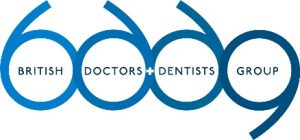 British Doctors & Dentists Group Meetings
We expect that all regular BDDG meetings will be cancelled due to the current restrictions.
A number of BDDG Groups are already holding online video meetings and will continue to do so for the foreseeable future.
Contact your local BDDG Secretary for details of local arrangements, check the
Members'Only Section for details of current online meetings  or  email the BDDG
National Secretary on natsecretary@bddg.org for details of online meetings
nationally.
For information about the BDDG Families Group, and details about meetings of the
Families Group, call Rory O. at 07725 872866 or email
familiesgroupnational@bddg.org
BDDG ANNUAL CONVENTION – 2020
It is with regret that the Convention Committee has recommended that we cancel the BDDG Annual Convention, planned for October 2020 in Exeter. 
Although we all hope that the Coronavirus (COVID-19) will have run its course by October 2020, the financial penalty of cancelling the event after the 1st April 2020, 50% of the cost, is too great a risk to take.
We do not have sufficient financial reserves to fund the Convention should numbers fail to meet the contract.
 It is sad to think we will not be able to meet in October 2020 but encourage you all to come to Exeter next year and make the Convention in 2021 the best ever!
We hope you will all come in 2021!
Recordings from Conventions and presentations from the Academic Days are available in the Members' Only Section!
General Information about the British Doctors & Dentists Group on the 'About Page' on this website!