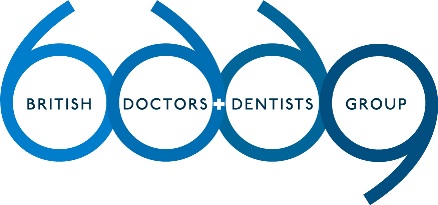 The British Doctors & Dentists Group (www.bddg.org) is a mutual/self-help group of doctors and dentists who are recovering from chemical addiction – alcohol and/or drugs (prescription and non-prescription).
Membership is restricted to medical and dental practitioners – normal medical ethics regarding confidentiality apply strictly within the groups: medical and dental students can attend at the discretion of the Group and the Group Secretary. The Secretaries of local Groups maintain the only list of names and contact details for members of their Group which will never be passed on without the expressed consent of the doctor or dentist concerned.
There are around 800 members in the United Kingdom meeting in 17 active groups – most groups meet monthly for mutual support, to discuss alcohol and drug related problems affecting us personally and professionally, to maintain our own sobriety and to offer help to the still suffering doctor and dentist and to their families.
The British Doctors & Dentists Group is affiliated to International Doctors in Alcoholics Anonymous (www.idaa.org).
Each year, BDDG organises a Convention, which includes an Academic Day, where we have many overseas visitors attending as well as our own members.
If you think you have a problem with alcohol and/or drugs, you are probably feeling very alone! We do know how you feel – we have been there! We also know the immense feeling of fellowship we get when we confidentially share our problems with other alcoholics/addicts with the same professional background as ourselves. When we begin to share, we begin to recover!
The British Doctors & Dentists Group strongly suggests the 12 step programme, and meetings, of Alcoholics Anonymous (AA) and Narcotics Anonymous (NA) as the basis for our recovery. BDDG is independent and not a substitute for Alcoholics Anonymous or Narcotics Anonymous but is complimentary to them.
Medico-legal issues, personal and professional shame, fear of failure as a health professional, removal from or restoration to the GMC / GDC Register, anger with patients and/or colleagues, patient confidentiality and problems with family relationships can be difficult to share at AA or NA meetings.
These issues can be honestly raised at BDDG meetings in complete confidentiality as the meetings are covered by our accepted code of medical ethics. In the early days of recovery, many professionals feel more comfortable in meetings with others of similar professional background and experience.
As recovery strengthens, members often find it easier to share in other 12 Step Fellowship / Recovery meetings.
If you think you have a problem with alcohol/drugs and wish to join us at a meeting, call or email our National Secretary, Mark W. at 07860 125119 / natsecretary@bddg.org.
The Families Group of BDDG is an independent self-help group which offers support to all adult family members – parents, children, siblings as well as partners – who are suffering, or have suffered, from the effects of a doctor's or dentist's addiction –  see Families Group of BDDG.