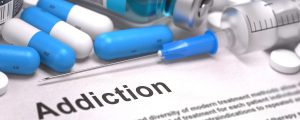 We are a group of doctors and dentists who are recovering from, or wish to recover from, addiction / dependency on alcohol and / or other drugs.
The group, the British Doctors and Dentists Group (BDDG) is a mutual / self-help group of doctors and dentists, from all levels within our professions, who are addicted to alcohol and / or drugs and who are living, or wish to live, in a recovery programme free of alcohol and drugs.
There are 17 BDDG active groups, 16 groups in the UK and 1 group in Eire, who generally meet once a month to share experiences, strengths and hopes in order to understand their common problems and to help, and encourage, other members / colleagues into recovery from their alcoholism and/or drug addiction. 
At each meeting there is a free flowing discussion on personal problems in recovery, some of which may have special relevance to our particular professions e.g. fear, shame, guilt, stigma, problems with personal and professional relationships, involvement with the General Medical and General Dental Councils, etc.: sometimes a topic may be selected for discussion e.g. the effects of addiction within the family.
Our meetings are not abstract scientific discussions about alcoholism / drug addiction but focus on sharing our journeys, our difficulties, both personally and professionally, and what has helped us in our recovery.
_______________________________________
Information about BDDG meetings, is available in the 'Where To Find A BDDG Meeting' section on this website or from our National Secretary, Mark W. at 07850 125119 / natsecretary@bddg.org .
________________________________________
Feedback to links that fail to work, the value of the Organisation & Resources list or suggestions for additions, deletions or amendments will be welcomed by email to the Webmaster at info@bddg.org
________________________________________
Comments or questions are welcomed.
________________________________________
(Click to download and view document)
________________________________________