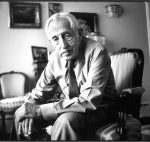 Dr Max M Glatt (1912 – 2002)
Dr Max Glatt was one of the pioneers in the treatment and rehabilitation of alcoholics and drug addicts.
Perhaps more than anyone else, Max Glatt was responsible for a change in attitude within the medical establishment – from one that regarded alcoholics as nuisances to one that saw them as patients requiring treatment. Max was universally liked and admired. He understood both alcohol and drug addicts, was never censorious and seldom gave up hope. This enabled patients to open up to him both in group and individual sessions – he used to say that he was addicted to addicts!
He was a true friend to the British Doctors and Dentists Group and helped many doctors and dentists into recovery.
Dr Max was awarded Honorary Membership of the British Doctors and Dentists Group in recognition of his invaluable assistance to many members of BDDG.
In his letter to The Lancet in 1975, he wrote about a group of alcoholic doctors who met once a month in London, the early meetings of what was to become the British Doctors and Dentists Group.
http://pb.rcpsych.org/cgi/content/full/26/10/397-a
www.telegraph.co.uk/news/obituarues/1396219/Max-Glatt.html
http://alcalc.oxfordjournals.org/contents/37/6/623.full