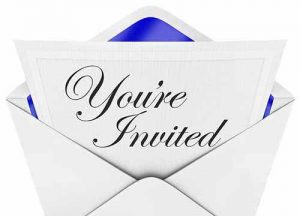 The 42nd Annual Meeting of the British Doctors & Dentists Group will be held in Jurys Inn, Godstow Rd, Oxford, OX2 8AL, England, from Wednesday, 04 October to Sunday, 08 October 2017!
Jurys Inn, a four-star Oxford hotel on the outskirts of the city, enables easy access to Oxford city centre with its renowned University, beautiful architecture and countless attractions, by public or private transport.
Jurys Inn Oxford, Hotel and Conference Venue, is the perfect venue for the BDDG Annual Meeting and an ideal base from which to explore this historic and fascinating city located in this beautiful part of England.
Bookings can be made by downloading the appropriate Booking Form (below) and and following the 'complete and return to' instructions.
Academic Day – Thursday, 05 October 2017
Dr Jane Marshall, Consultant Psychiatrist in Addictions, South London and Maudsley NHS Foundation Trust (SLAM) and an old friend of BDDG, is one of the speakers booked for the Academic Day.
Dr Marshall recently presented a paper entitled 'Clinicians as Patients' at a Training Day for the Dentists Health Support Programme (DHSP), following which she agreed to present it again at the Academic Day. The Organising Committee felt that her message, whilst generally relevant to doctors and dentists, would be particularly relevant to newcomers and family members.
Dr Ide Delargy, MICGP, FRCGP, Dip. Obs., Director of the Substance Misuse Programme at the Irish College of General Practitioners, National GP Co-ordinator for the HSE Addiction Service and Chairperson of the Sick Doctor Scheme, has also accepted our invitation to give a presentation at our Academic Day: her presentation is entitled 'Shaping a Service for Colleagues in Difficulties'.
Dr Greg L. Jones, MD. Certified by the American Boards of Family Medicine and Addiction Medicine, Medical Director – Kentucky Physicians Health Foundation, Fellow of the American Society of Addiction Medicine and an old friend of BDDG will give the third presentation – 'Buprenorphine- The Gold Standard or the Emperor's New Clothes?'
Dr J Randle Adair, DO, now 'semi-retired' but continues to practice Internal Medicine and be Co-Chair of the Provider Wellness Committee of the Presbyterian Healthcare System in New Mexico, another old friend from across the pond who will talk about 'Sobriety and the Ageing Practitioner'.
Oxford Convention Online Booking Form  (Full Convention)
Oxford Convention Online Day Delegate Booking Form
Further information will be available on this website when final arrangements have been made.
Oxford is a city in the South East region of England and the county town of Oxfordshire. With a population of nearly 160K, it is the 52nd largest city in the United Kingdom, and one of the fastest growing and most ethnically diverse.
The city is situated 57 miles (92 km) from London, 69 miles (111 km) from Bristol, 65 miles (105 km) from both Southampton and Birmingham and 25 miles (40 km) from Reading.
The city is known worldwide as the home of the University of Oxford, the oldest university in the English-speaking world. Buildings in Oxford demonstrate notable examples of every English architectural period since the late Saxon period and is known as the "city of dreaming spires", a term coined by poet Matthew Arnold.
Click here for additional information about Oxford.
Do try to keep 04 – 08 October 2017 free and join us on our continuing journey in recovery!
Delegates, old and new, from the UK, USA, Finland and Germany attended the highly successful 2016 BDDG Convention ……. all contributing growth in recovery!
We hope to see many of you again this year in Oxford!